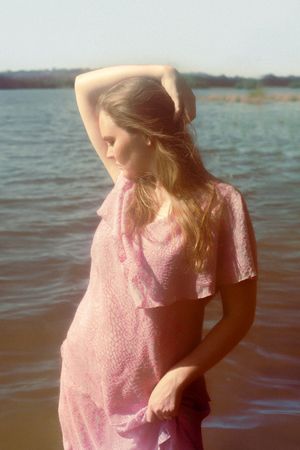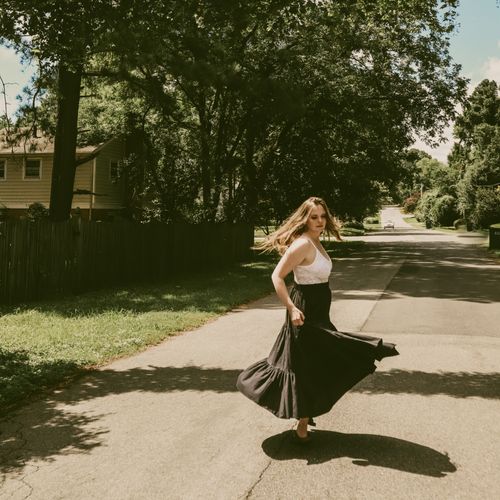 As seen on Daytime Blue Ridge!
"She is at once the hero and the anti-hero of her own story. A moving but depressing, beautiful but sad, triumphant but desperate album of songs." - PRISM Reviews
Annie Stokes is a dark Americana songstress and folk lyricist from the foot hills of the Blue Ridge Mountains in northern Virginia. Raised on musical theater and her mom's oldies, she began writing poetry and short stories at a young age. When she picked up a guitar at age 20, everything clicked and she fulfilled her destiny of becoming an emotional millennial troubadour. She began her career by playing open mics, street festivals, and wineries around her native Virginia, slowly graduating to festivals, night clubs, and regional tours across the East Coast. "I like a hook, and I like a song that dredges up specific memories and feelings, rather than generic rushes of serotonin," she says of her songwriting style. "From the beginning, I would get inspired by snippets of conversations I would hear, or certain smells, or little moments." Her songwriting catalogue reflects this embrasure of the niche/relatable: some songs are inspired by deep-dives into Wikipedia pages about missing people, and others are inspired by the short and shrouded lives of the Romanov princesses (who doesn't love a late-night journey into historical mysteries?).
She released an EP and two albums while navigating her twenties, the latter of which focuses on environmental justice. Having been an activist and intersectional feminist for all of her adult life, it only made sense to weave those parts of her world into her music in a way that was graceful and genuine.
In 2019, Annie took a break from touring to reform her band and hone her sound. Her fourth album, "The One That Gets Away", came out on March 19, 2021. Debut singles "Real Good" and "The One That Gets Away" were released to critical acclaim in December and January. The album itself is a reflection on gender dynamics, environmentalism, burnout culture, and living with your past -- all told through the prism of a millennial on the threshold between youth and family life. After finding creative ways to tour with and promote the album during lockdown, TOTGA won "Best Americana/Country Album" at the 2022 Washington Area Music Awards, a prestigious regional honor. Annie's fifth studio project, "Wild Rose EP" -- cowritten and produced by Austin Bello -- was released in March 2023 to critical acclaim. Her music has been featured on WVDX Blue Plate Special, The Martha Bassett Show, and in various venues up and down the East Coast.
When she's not writing or performing, Annie has two daughters with her husband co-writer Will Berger, three cats, a deep appreciation for tarot and herbalism, and a love of the Appalachians. She and her husband recently purchased a minivan, but are probably still cool.
Check out Annie's feature in The Washington Post!